Lugano is Switzerland's third most important financial center. Its lakeside parks and villas have an almost Mediterranean flair that encompasses the whole city. While Lugano offers many of the advantages of a larger city, it maintains the charm and intimacy of a smaller town -- most of the downtown area can be easily negotiated on foot.
 
Guide to Lugano

Click here to download our Guide to Lugano, a useful document with travel tips, things to do once you arrive, and much, much more!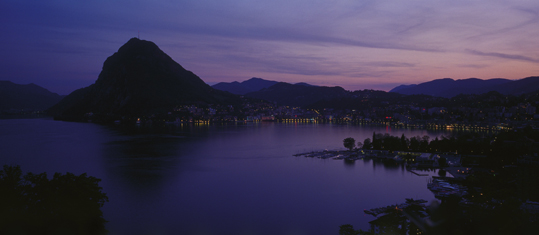 For more information: www.lugano-tourism.ch, www.luganoinblog.ch, www.ticino.ch
 

Public Transportation System

Lugano's efficient public transportation system makes it easy and comfortable to access the entire Lugano district.
There are multiple ticket vending locations for public transport located throughout Lugano. Tickets can be purchased at the Lugano train station and at the funicular railway ticket office. Bus tickets are also available at each bus stop via an automated ticket machine. A ticket is valid for one hour after purchase and can be used for all busses as well as the funicular. Please note that train tickets for the Ticino region may or may not be valid for additional public transportation services, check with the ticket seller upon purchase for additional transport information using that train ticket.  
For more information: www.arcobaleno.ch, www.tplsa.ch
 

Parking

We generally recommend that visitors avoid using the car if possible. For those who want to come by car, the conference venue (Palazzo dei Congressi) has its own parking garage. For more information about available parking, see the Lugano city website.