Lugano is well-known for its Mediterranean flair: marvellous lake views, green gardens and numerous Lombardy Italian style villas, all of these in the heart of the Swiss Alps. Lugano offers many options to visitors eager to experience the Mediterranean lifestyle.
The Pearl of Ticino: Gandria

Saturday, August 30, 14.20 - 18.20

Participants who are willing to take few hours to visit Lugano are welcome to join the tour of one of the pearls of Ticino: Gandria. This is an unspoiled and picturesque lakeside village that lies few kilometers from Lugano, close to Italy. The village is perched on the steep mountain side, inaccessible to cars; it hides a surprise around every corner.
The visit will start at 14.20 with a cruise of about 40 minutes to Gandria. After visiting the village for about 1 hour, participants will walk back to Lugano through the marvellous olive path. This path revives the cultivation of olives and the production of olive olis, which was once among the most important activity of the region. You will be walking through lush country in an impressive landscape, before landing again in Lugano.
This tour has a cost of  CHF 30, which includes: the boat ticket, entry tickets and the guide service. Registration can be done at Lugano Turismo desk during the conference. Please note, payment can only be made in cash (Swiss francs).
 
Lugano City Tour
During the EFA Annual Meeting, there will be free guide tours for conference guests and any companions and family members. These tours are free, but  there is limited availability. Therefore, we ask participants to confirm their attendance the morning of the tour (at latest) at the Lugano Turismo desk.
Thursday 15.30 - 17.30: a pefect tour to admire Lugano's buildings, churches, statues, and squares, highlighting both the past and present personalities of the city.
Friday 10.00 - 12.00: this tour will lead you along the lakeshore and offers you the possibility to plunge into the city's best green areas.
Attractions discount

Participants can also take advatage of special discounts for a selection of Lugano attractions. They will be asked to show their badges at the counter, please note that these fees are only available only from Wednesday, August 27 to Saturday, August 30.
| | | |
| --- | --- | --- |
| Monte Brè | CHF 18.00 (standard price CHF 25.00) | return ticket |
| Monte San Salvatore | CHF 12.00 (standard price CHF 24.00) | return ticket |
| Lugano Lake Boats | CHF 21.00 (standard price CHF 49.00) | day ticket   |
For more information visit the attraction website: Monte Brè, Monte San Salvatore, Lugano Lake Boats.
Blues to Bop

From August 28 to 30, 2014, Lugano will host the 26th annual jazz and blues festival, known as Blues to Bop.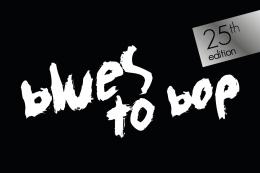 During this period, downtown Lugano becomes a great open-air theater offering more than 60 hours of free live music on 4 different stages (Piazza della Riforma, Piazza Cioccaro, Piazza Dante, Piazzetta San Rocco). It is an event unique to Lugano and a wonderful cultural opportunity not to be missed. This event is enjoyed and attended by all members of the Lugano community, from young to old.
For more information about the program and timing visit the Blues to Bop website.