The EFA 2014 academic program will take place from August 27-30, 2014 with over 70 sessions and 200 papers presented over the two-and-a-half days. The keynote speaker is Robert J Shiller, Professor of Economics at Yale University and 2013 Nobel Laureate in Economics Sciences.
Click here to view the academic program. Click here to view the full printed program.
The EFA 2014 will also feature a forum on asset management on Friday, August 29, 2014. The Swiss Finance Institute Industry Forum is specifically designed for professionals from the banking and finance industry.
For more information about the specific event visit the following pages: academic program, UBS Panel Session, SFI Industry Forum, evening program and cultural visit.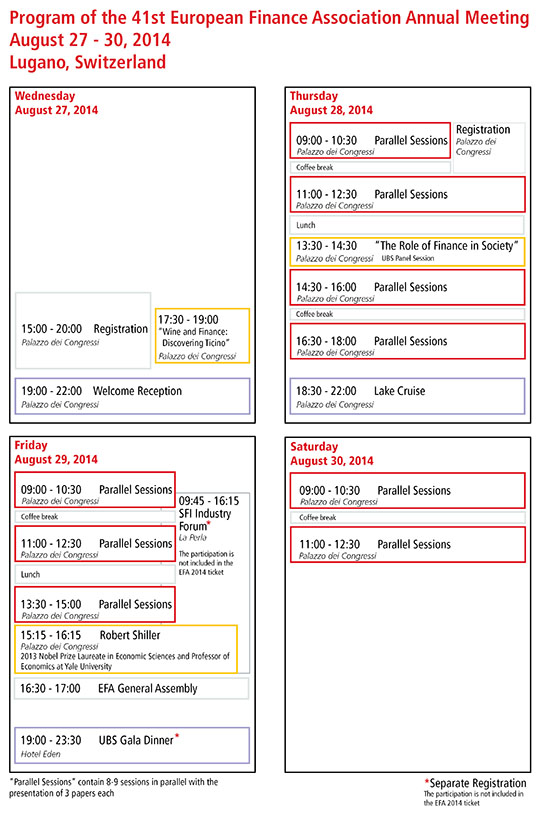 Click on image for larger view.
Please note that changes in the schedule might occur. The final program will be available from the end of June, 2014.